Counting heads
I'm going to try to put an image in this blog entry.
The image below is a graphic of how much time recent visiters have spent at
at my website.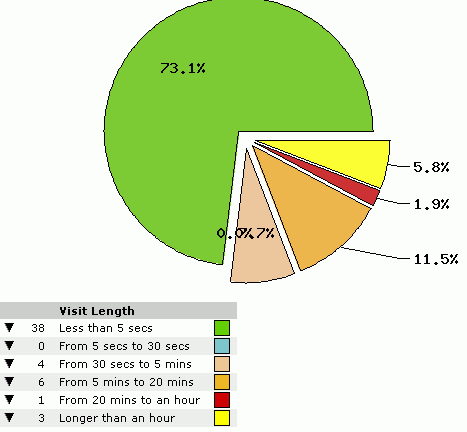 As you can hopefully see, many people don't stay long, but three visiters stayed more than an hour.

I use an outfit named StatCounter to keep up with statistics on my website. According to StatCounter, my site averages about 200 visiters a day. The Tripod counter that shows when editing the site runs about 300 per day.

I know that's not a whole lot of people. But it's gratifying to see people actually staying for awhile.

Thanks to all of you for visiting.

Posted by dubber6 at 5:46 PM CST